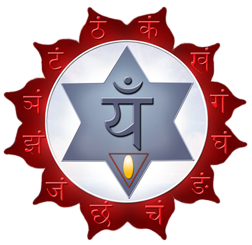 Teaching the profound wisdom of India
in an authentic and practical way.
Yoga Philosophy

Sanskrit

Chanting

Ayurveda
News
The Language of Yoga – Paperback Edition was released in May 2020. Instead of CDs this has a link at the top of the Table of Contents to download the audio MP3 files. The previous edition with CDs is still available here but will go out of print once sold out.
Online classes now count towards RYT: The new Yoga Alliance standards now allow online classes on yoga philosophy etc. as part of the RYT training. Sanskrit Sounds offers this by live webinar and eventually as recorded video.
The big box set (Yoga Sutras: An Essential Guide to the Heart of Yoga Philosophy) has been out of print since 2019. The audio portion is available on CDs or MP3 here. The book will republished as The Yoga Sutras Desk Reference in late 2021.
Sanskrit Chant Packs Available
Chant packs are themed groups of chants available for download. Each pack includes individual and led chants, as well as a PDF booklet.
Details
Video
Top 10 Most Mispronounced Sanskrit Words.
View
Upcoming Events
View All Events
Prairie Yoga Sanskrit, Cakra-s and Eight Limbs of Yoga in Depth
Online Webinar for Dallas Yoga Center
$

33.00

Learn how to read, write and pronounce the Sanskrit alphabet. 108 color-coded cards with accompanying audio CD specifically designed to organically step you through the letters in alphabetical order, then letters with vowels, and finally words.

Buy directly from The Ayurveda Institute

Om Śāntiḥ Śāntiḥ Śāntiḥ