Cakra Poster
$21.00
24×30 Color Poster rendered according to a Sanskrit text on the cakra-s
Out of stock
Description
by Nicolai Bachman and Todd Bush 2012
24×30 Color Poster rendered according to a Sanskrit text on the cakra-s
Cakra Poster Image
At last, an authentic, vivid representation of the seven cakra-s in a 24×30″ full-color poster.
The characteristics of the cakra-s have been graphically rendered according to a Sanskrit text written in 1577 called the Shat Chakra Nirupana. This text specifies the
outer lotus petal color
Sanskrit syllable and its color
elemental shape (yantra), color, Sanskrit syllable and syllable color
other miscellaneous characteristics
Also shown are the three primary energy channels (sushumna, ida, pingala) in their appropriate colors.
On the left side of each cakra are the
cakra name in transliteration
cakra name in the original Sanskrit script
English translation of the cakra name
anatomical location of the cakra
On the right side of each cakra are the
primary sound of the cakra (the transliteration of the Sanskrit syllable shown in the center of the cakra)
secondary sounds (the transliteration of the Sanskrit syllables shown inside each petal of the lotus)
The poster comes with a 2-sided description sheet.
On the front it explains the aspects of the chakra-s on the chart, and provides ways of using the chart in your practice.
On the back is a table showing every characteristic of each chakra, with SPECIFIC REFERENCES TO THE SANSKRIT VERSES IN THE TEXT.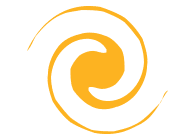 For wholesale orders (5 or more), a discount of 40% is available.
Please email quantity and complete address.
NOTE: We no longer ship outside of the USA.